HP Sprocket Studio 4x6" Photo Paper & Cartridges (240 Sheets - 6 Cartridges) Compatible with HP Sprocket Studio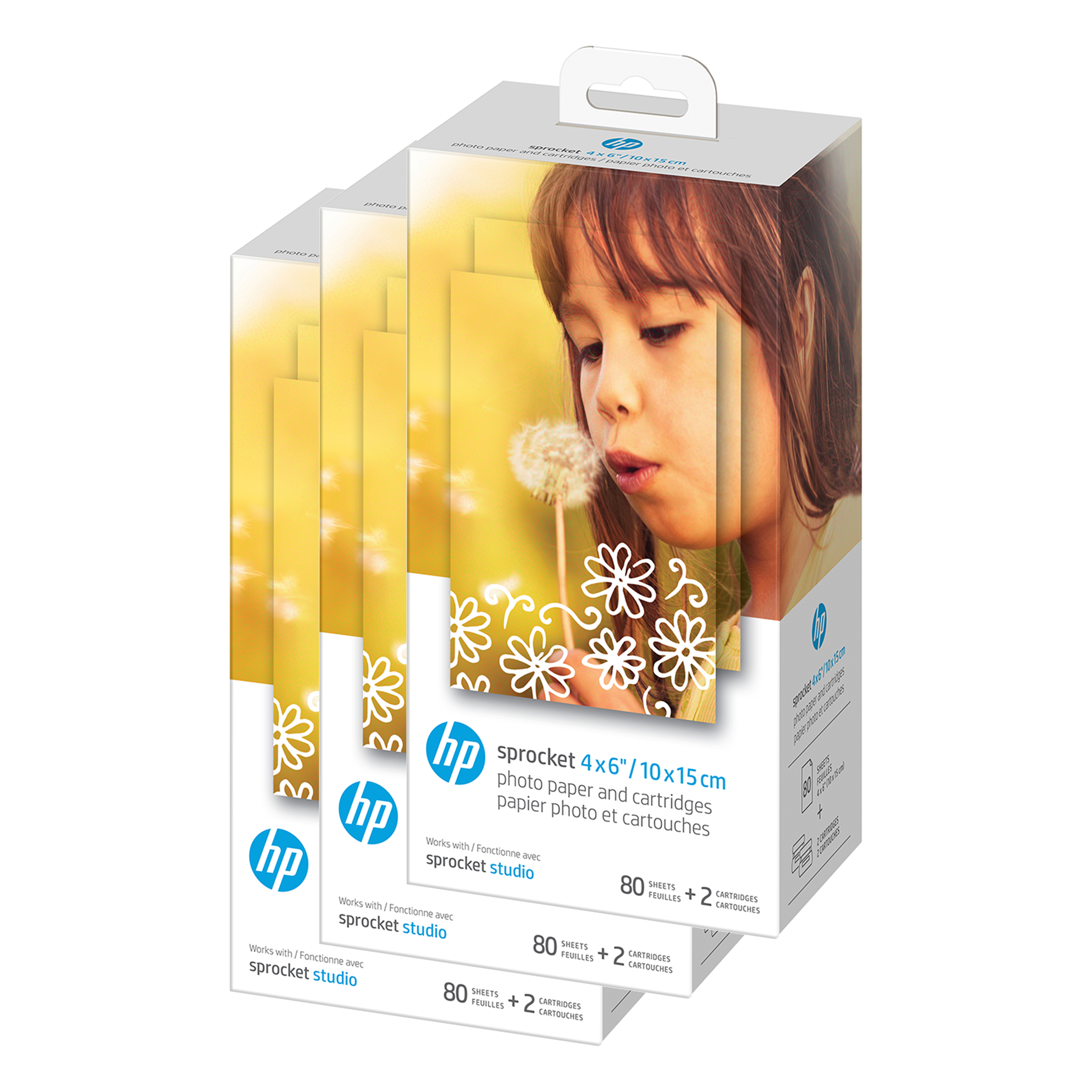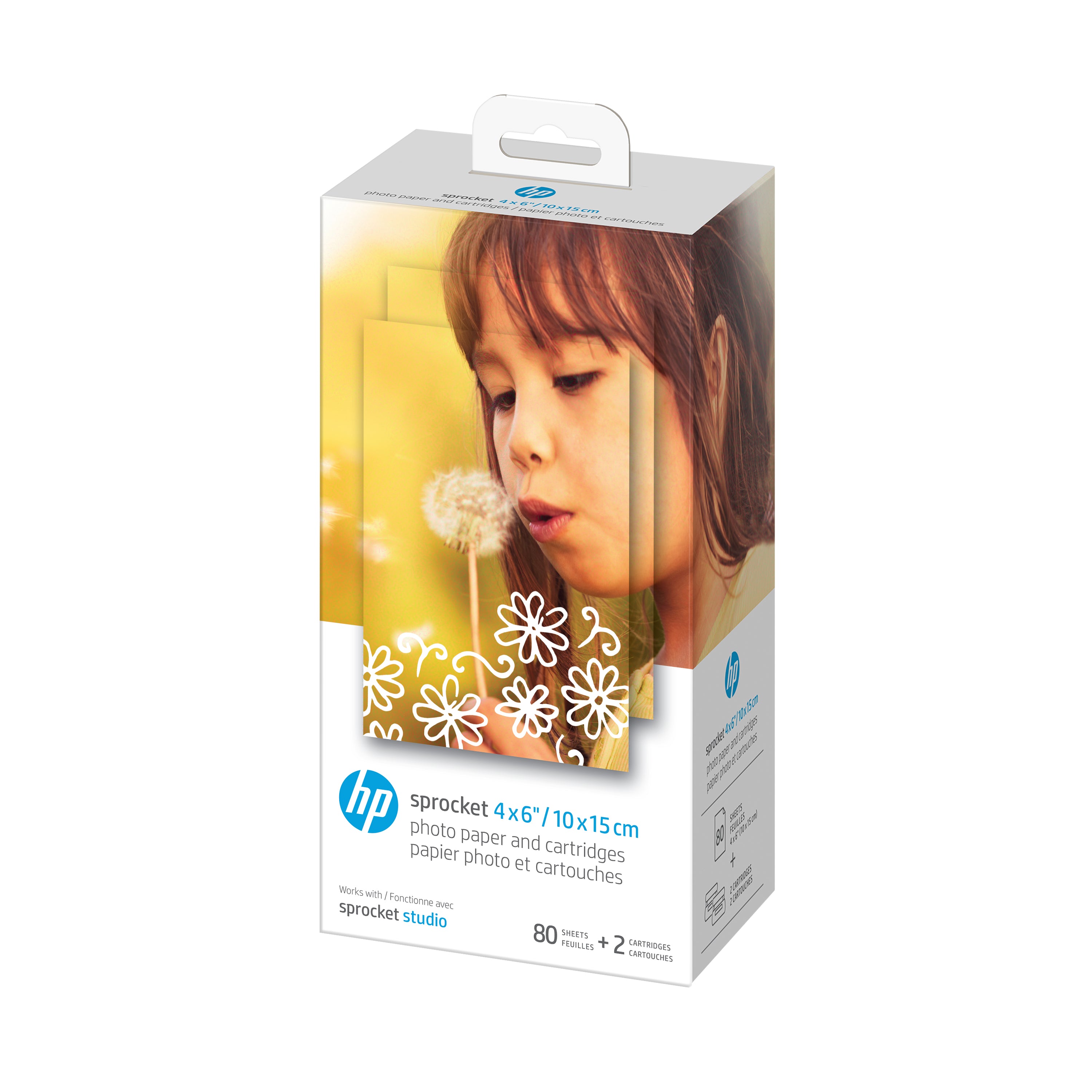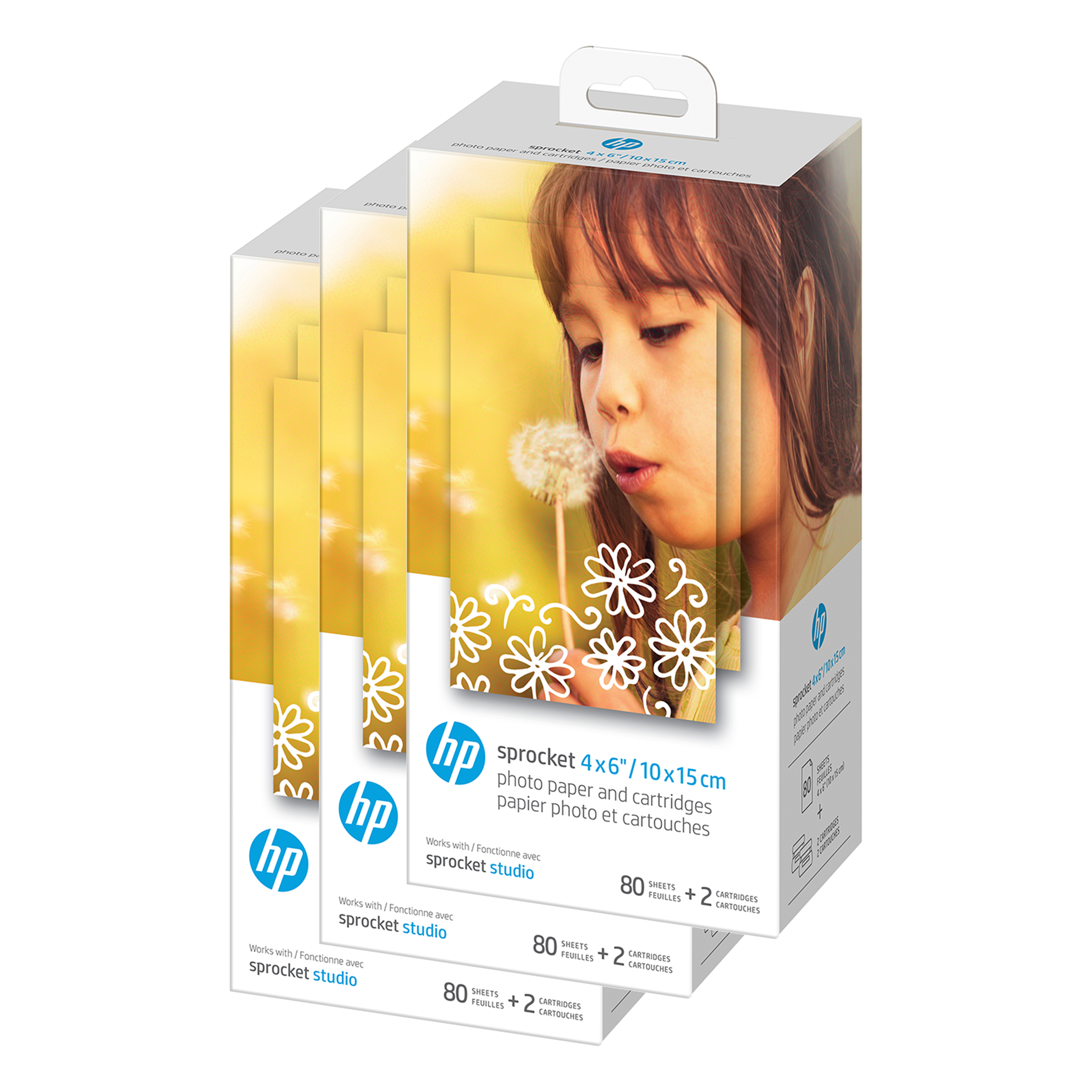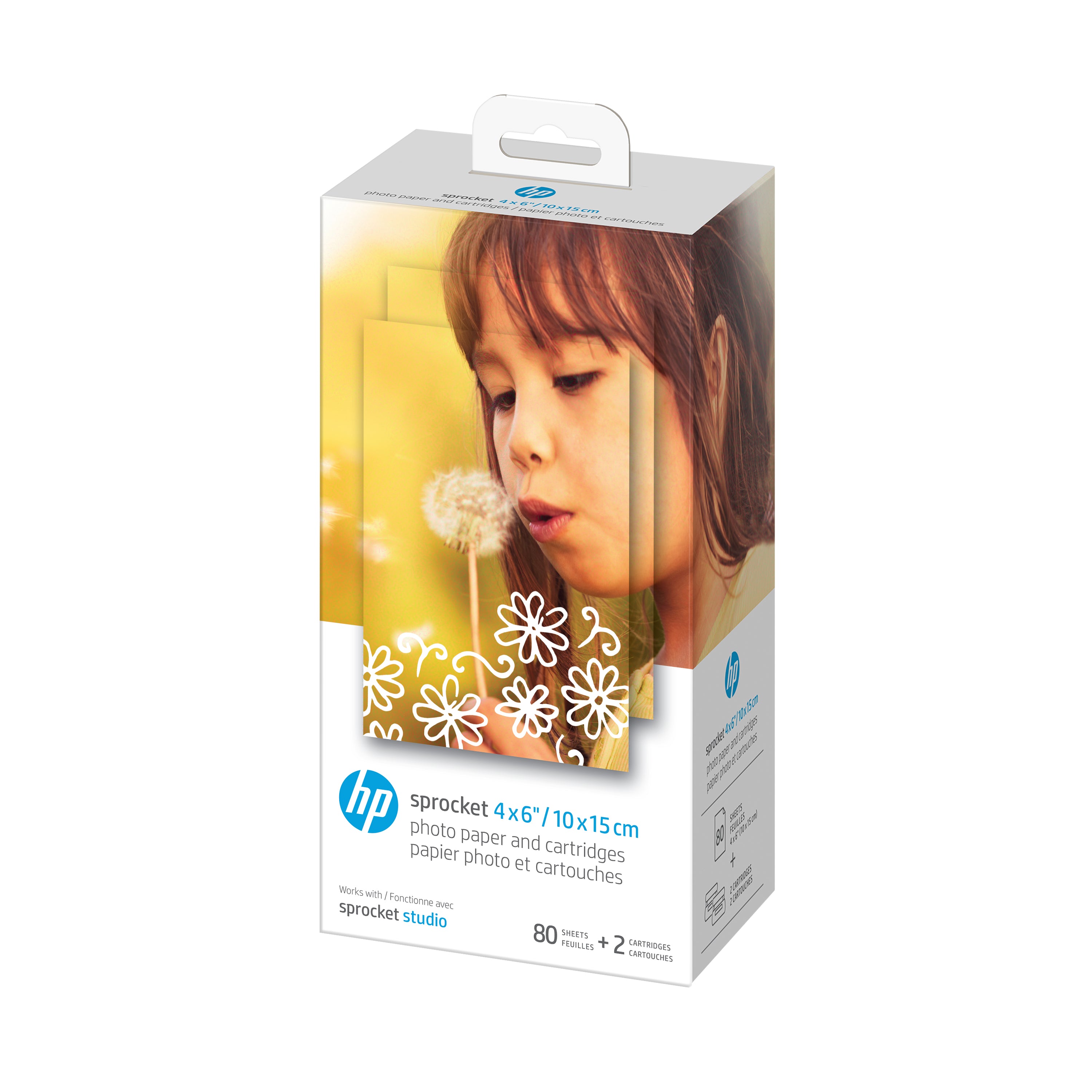 HP Sprocket Studio 4x6" Photo Paper & Cartridges (240 Sheets - 6 Cartridges) Compatible with HP Sprocket Studio
Product #:
AMZHP4X6K240_EUHP
Whether you're snapping pics on your smartphone or scrolling on social media, never miss
an opportunity to share. With this HP Photo Paper & Cartridge Bundle, you can print dozens
of full-size 4x6 photographs from your HP Sprocket Studio Printer. Stock up for your next
party, birthday, school project, or holiday get-together, and discover endless creative
possibilities.

The HP Sprocket app lets you customize your prints with exclusive filters,
borders, stickers, and other fun flair, while the provided ink cartridges and photo sheets
ensure stunning color and beautiful glossy finish for up to 80 photos. Photographs are
standard 4"x6" format and are instantly shareable with resistance to smudging, fading,
and tears. Glue in your scrapbook.